After encountering a large number of lovely vintage bicycles in a day I had to post up my pictures: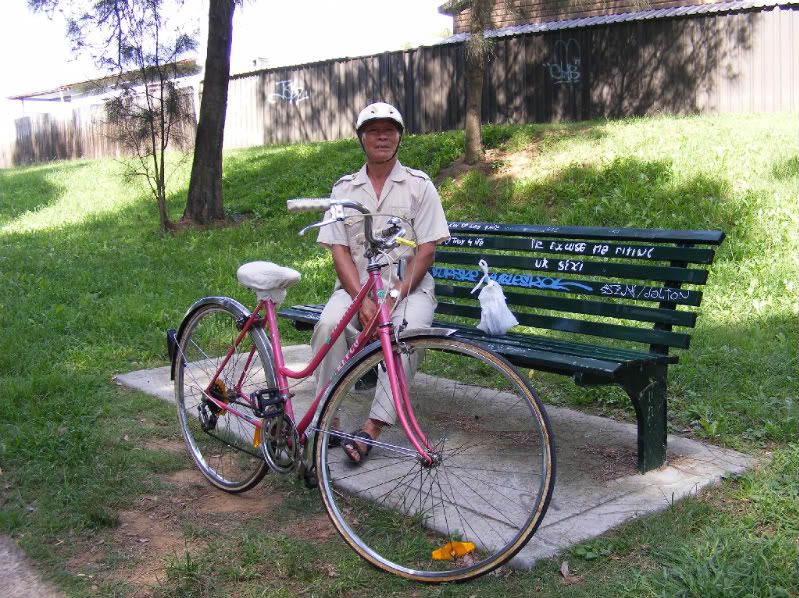 This Gentleman didn't speak English, but he understood I wanted a picture of his bicycle. He removed the plastic bags from the handlebars and put his helmet on for a nice pose. He is riding a Lady's Repco Traveller, in Roadster Style with 27" x 1 1/4" wheels.
Lady's Apollo Capri Roadster. 27" x 1 1/4" wheels, faded yellow paint, which has become a rather attractive pastel shade. 3-speed Shimano Hub gears. I refurbished this bicycle personally, and took great pride in the detail, polishing the stainless steel mudguards, using kerosene to remove every speck of dirt I could and ensuring that the shifter was in perfect working order. I took much joy in giving it a test ride. The feel of the 41" wheelbase, makes me excited, because my Malvern Star has a 43" wheelbase, and I cannot wait to complete that restoration.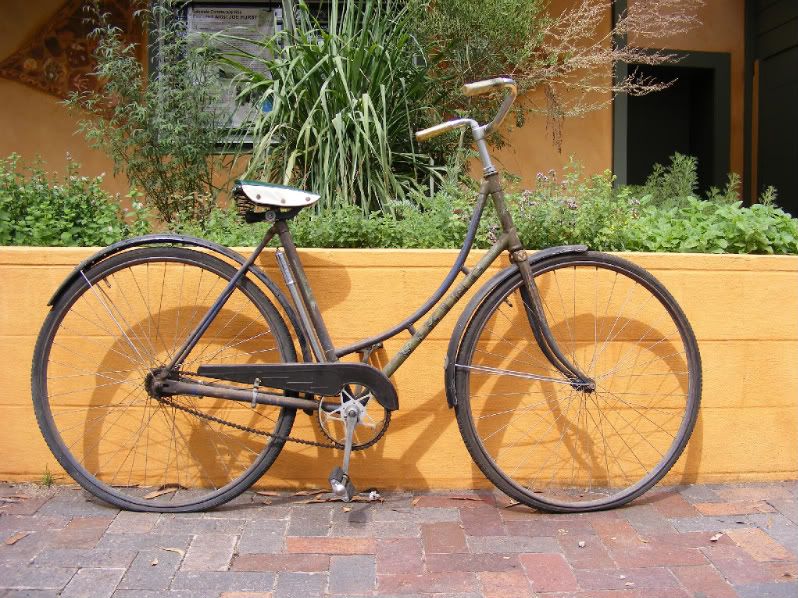 Antique Lady's Viking Roadster 28" x 1 3/8" wheels. Dating from the 1930's. Belonged to the wife of a man who donated 3 antique bicycles which have now gone to a museum for conservation. Largely in original condition save for the saddle. Single-speed coaster hub brakes, a very desirable antique bicycle, in spite of the fact that it is a female bike (male bikes are rarer and more valuable). Interesting is the archaic 32/40 spoking of the wheels.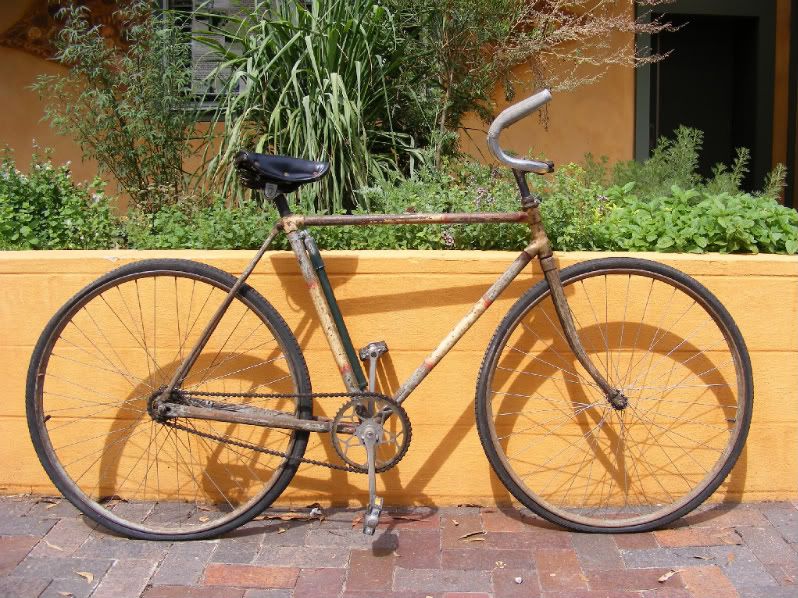 This roadster has the same wheels and brakes as above. Belonged to the gentleman's father-in-law. Handlebars and saddle not original, missing original fenders. Possibly an early Malvern Star - has 5-pointed red star on headtube.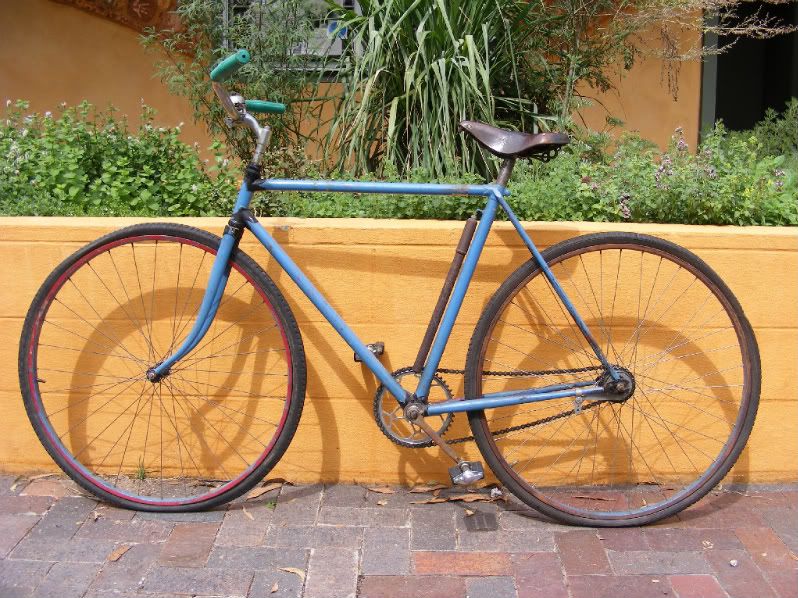 This bicycle belonged to the gentleman. Sadly both male bicycles are missing their original fenders. I have doubts as to whether the handle-bars on this bicycle are original, but interesting is the Australian-made Bell leather saddle - a collector's item by itself. Most unfortunately this has been repainted by the owner's son a number of years earlier, and so it has been impossible to identify this bicycle. Perhaps the characteristic lugging will yield some clues eventually.
A closer look at the Bell Leather saddle. It is complete and in original condition. It only needs an application of proof-hide to soften the leather a little. It is still servicable - the tensioning nut under the nose needs to be tightened. These saddles were made to last and they often out-last their riders!