It has been a little while since I posted anything here, and I thought it was time I gave a general update on my cycling.
A while ago this was what my ride looked like:(Click to view larger)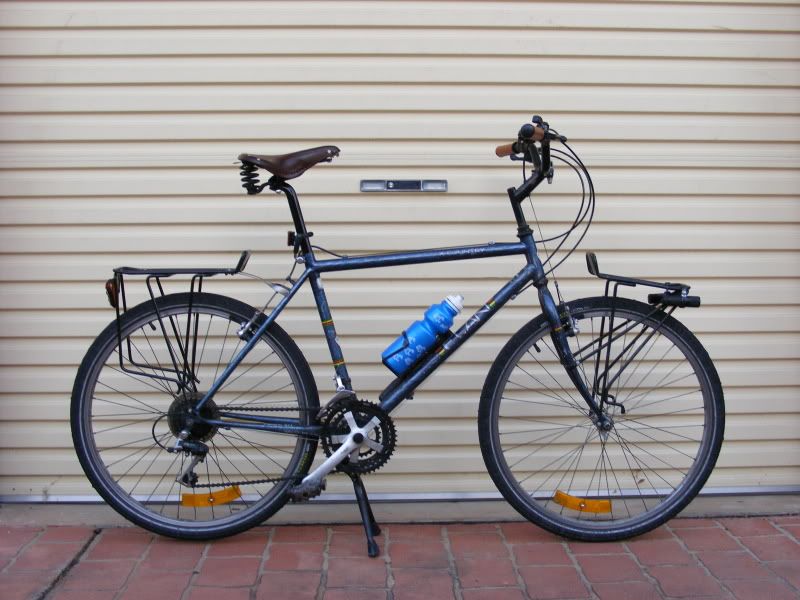 And this is how she looks today:(Click to view larger)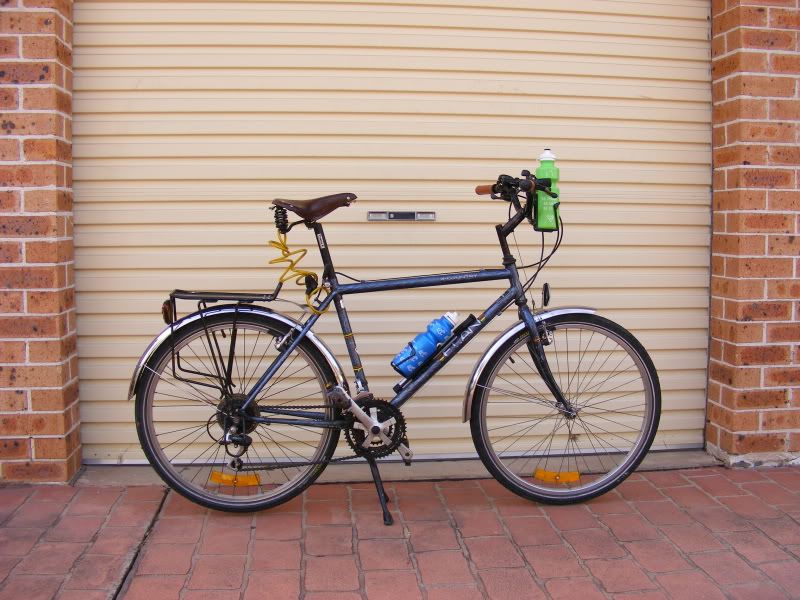 The main changes are:
1.) Removal of front carry rack (I really only use it when touring anyway)
2.) Addition of second bottle cage to front handlebars
3.) Transfer of lights from front rack to handle-bars (Twin LED headlights work wonders)
4.) Addition of stainless steel mudguards
5.) Addition of rear derailer guard (to protect rear derailer)
6.) New (better) pump mounted onto frame (old one's valve gave up the ghost)
This whole process has given my bicycle a rather retro look. It has really become a wonderful all-purpose commuting and touring bicycle. However, it seems a shame really, because I do want to have a vintage Malvern Star or Raleigh instead. I'll have to move out to my own place in order to collect the bicycles I like.
Do I want to modify it further? Most certainly yes! I'd like to put in a taller quill stem, north road handlebars, mud-flaps, 8-speed Shimano Nexus hub, chain-guard, brooks saddle bags... PLENTY TO DO!