Don't worry, you haven't missed it! Today was a route survey of the Sydney Tweed Run, and I just had to join in to ensure that I could participate, and that I could faithfully tell my friends that it is a really easy route and it'll be a real fun day out.
http://www.facebook.com/event.php?eid=66148341220&ref=ts
http://sydney.tweedrun.info/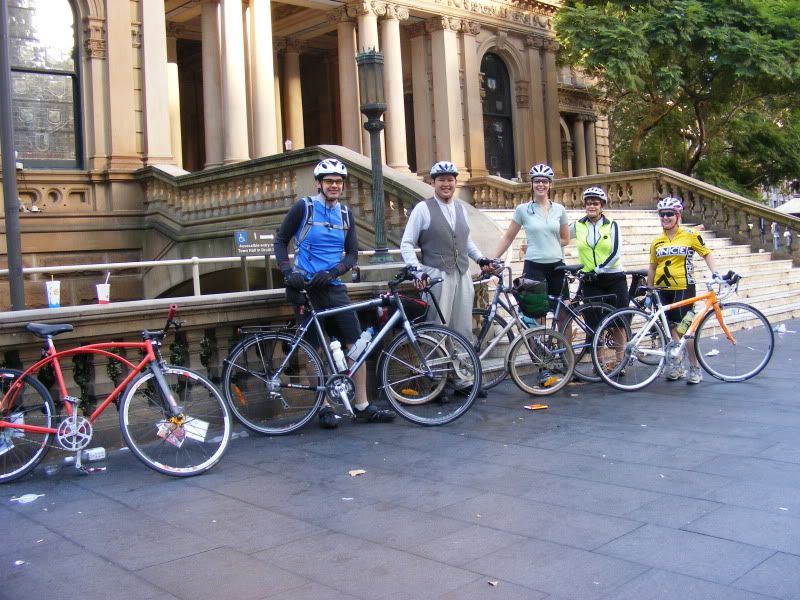 The Assembled Survey Team, Sydney Town Hall
Me, with my insurance policy.
Sussing out the Route, George Street (I think), near Circular Quay
Hmm... Possible Bottle-Neck Here
Ah... That's Better. Now you can see my Argyle Socks. ULTRA LYCRAM AD ELEGANTIAM